Editor-in-Chief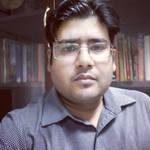 Dept. of Public Administration University of Lucknow, India
(A member of the Editorial Board and a National Delegate of India of the e-magazine for culture and philosophy "Filozofski pogledi/Philosophical Views" (ISSN 2466-3514 (online) published from Belgrade)
ResearcherID: N-4360-2013
Phone: +91-8009074196
Journal Section - Philosophy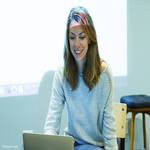 Assistant Director, Professor at The Global Center for Advanced Studies (GCAS), France
Phone no: +33-(06)45796911
Editor in Chief of the journal "Philosophical Views"
Member of the Editorial Board and International Reviewer for Social Sciences in "Journal of Scientific Footprints"
Reviewer for Issues of Global Policy, International Relations, Developments and Public Policy in "Journal of Security Studies and Global Politics"
An author at "International Journal of Science"
Belgrade, Serbia
Phone No. +381-645795108
Researcher at Istanbul University Cerrahpasa Faculty of Medicine Department of History of Medicine and Ethics
National Delegate and Member of Editorial Board of the Journal "Philosophical Views", MSc of History of Medicine and Ethics
Istanbul, Turkey
Phone No. +90-5363970697
Wolfson College, University of Oxford, UK,
Associate Editor - Culture and Dialogue
Member - Editorial Board - Comparative Philosophy
Member - The World Philosophy Network, United Kingdom
Professor and Chairman Cestudec (Center for Strategic Studies Carlo De Cristoforis) .
Has collaborated with the "Maritime Magazine", the Italian Society of Military History, the Centro de Estudos em Geopolítica e Relações Intenacionais (Brazil), the Centre Français de Recherche sur le Renseignement, the Sage International Australian, the Terrorism Research §Analysis American Consortium , "Modern Diplomacy","Intellector", Research Institute for European Studies, "Securite Globale", Belgian Intelligence Studies Center, "Cahiers Inlichtingenstudies ","Cahiers de la sécurité et de la justice" and the "International Journal of Science"., Italy
Professor of Philosophy UNNE
Researcher at the Institute of Epistemology
Faculty of Philosophy and Letters. Universidad Nacional de Tucumán. UNT. (Instituto de Epistemología. Facultad de Filosofía y Letras. Universidad Nacional de Tucuman. UNT) Member The World Philosophy Network Editorial Board/National Delegates. National Delegates for Latin America. MAGAZIN ZA KULTURU I FILOZOFIJU. Belgrado., Argentina
Chair-Department of English, Texas Southern University, United States
Senior Lecturer and Head-Dept. of English Mumtaz P.G College Lucknow, India
Assistant Professor Department of English Malankara Catholic College Mariagiri,
Kanyakumari, Tamilnadu, India
Phone No. +91-9442818648
Research Scholar Dept. of English, Banaras Hindu University, India
Phone No. +91-9554873154
Assistant Professor of Public Administration at Yarmouk University - Jordan
Phone No. 00962-2-7211111 ext 6452
Hon' Referees (Expert Reviewers) & Advisory Board Members
Guest Editors and Reviewers
Vol. 4 no. 3 (2016): special issue - September- Referees/Expert reviewers
Expert Book Reviewers
❊ Mr Peters Ronald C., President The Author's Club blog, United States