Editorial Team
Editor-in-Chief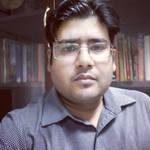 Saurabh Chandra, Editor

Dept. of Public Administration University of Lucknow,India
(A member of the Editorial Board and a National Delegate of India of the e-magazine for culture and philosophy "Filozofski pogledi/Philosophical Views" (ISSN 2466-3514 (online) published from Belgrade)
ResearcherID: N-4360-2013
Phone: +91-8009074196
URL: https://www.socratesjournal.com/SaurabhChandra
Journal Section - Philosophy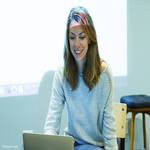 Dr Xilakis Eleni, Section Editor
Assistant Director, Professor at The Global Center for Advanced Studies (GCAS), France
Phone no: +33-(06)45796911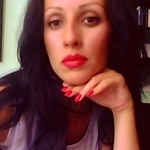 Olivera Z. Mijuskovic, Associate Editor
Editor in Chief of the journal "Philosophical Views"
Member of the Editorial Board and International Reviewer for Social Scinces in "Journal of Scientifc Footsprints"
Reviewer for Issues of Global Policy, International Relations, Developments and Public Policy in "Journal of Security Studies and Global Politics"
An author at "International Journal of Science"
Belgrade, Serbia
Phone No. +381-645795108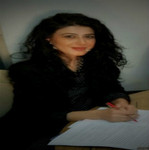 Gamze Nesipoğlu, Associate Editor
Researcher at Istanbul University Cerrahpasa Faculty of Medicine Department of History of Medicine and Ethics
National Delegate and Member of Editorial Board of the Journal "Philosophical Views", MSc of History of Medicine and Ethics
Istanbul, Turkey
Phone No. +90-5363970697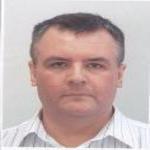 Martin Ovens, Associate Editor
Wolfson College, University of Oxford, UK,
Associate Editor - Culture and Dialogue
Member - Editorial Board - Comparative Philosophy
Member - The World Philosophy Network, United Kingdom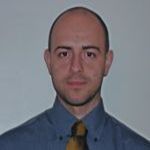 Dr. Federico Sollazzo, Associate Editor
Lecturer, Doctoral School and Department of Philosophy
University of Szeged, Hungary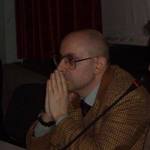 Giuseppe Gagliano, Associate Editor
Professor and Chairman Cestudec (Center for Strategic Studies Carlo De Cristoforis) .
Has collaborated with the "Maritime Magazine", the Italian Society of Military History, the Centro de Estudos em Geopolítica e Relações Intenacionais (Brazil), the Centre Français de Recherche sur le Renseignement, the Sage International Australian, the Terrorism Research §Analysis American Consortium , "Modern Diplomacy","Intellector", Research Institute for European Studies, "Securite Globale", Belgian Intelligence Studies Center, "Cahiers Inlichtingenstudies ","Cahiers de la sécurité et de la justice" and the "International Journal of Science"., Italy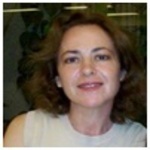 Viviana Yaccuzzi Polisena, Associate Editor
Professor of Philosophy UNNE
Researcher at the Institute of Epistemology
Faculty of Philosophy and Letters. Univerdidad Nacional de Tucumán. UNT. (Institudo de Epistemología. Facultad de Filosofía y Letras. Universidad Nacional de Tucuman. UNT) Member The World Philosophy Network Editorial Board/National Delegates. National Delegates for Latin America. MAGAZIN ZA KULTURU I FILOZOFIJU. Belgrado., Argentina
Journal Section - English language and literature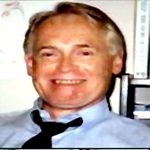 Dr. Michael David Sollars, Section Editor
Chair-Department of English, Texas Southern University, United States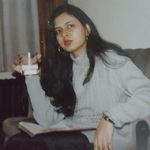 Dr. (Mrs) Khan Siddiqui Shazia, Associate Editor
Senior Lecturer and Head-Dept. of English Mumtaz P.G College Lucknow, India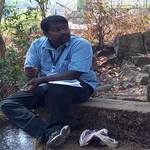 Dr. Silvest R S Regin, Associate Editor
Assistant Professor Department of English Malankara Catholic College Mariagiri,
Kanyakumari, Tamilnadu, India
Phone No. +91-9442818648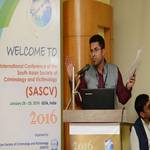 Dey Sayan, Assistant Editor
Research Scholar Dept. of English, Banaras Hindu University, India
Phone No. +91-9554873154
Journal Section - Politics, Law and Governance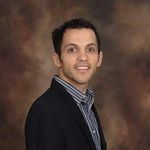 Dr Seif Nasser Yousef Athamneh, Section Editor
Assistant Professor of Public Administration at Yarmouk University - Jordan
Phone No. (009627) 95706323
Hon' Referees (Expert Reviewers) & Advisory Board Members
❊ Prof.(Dr.) Dixit Manoj, Vice Chancellor Dr. Ram Manohar Lohia Avadh University Faizabad, Uttar Pradesh, India Professor Department of Public Administration University of Lucknow Editor-in-Chief Dynamics of Public Administration ISSN 0975-3907 (Bi-annual Journal of Department of Public Administration Univ. of Lucknow), India
❊ Prof. Masterson Robert Charles, Professor, Department of English, City University of New York - Borough of Manhattan Community College, New York, United States
❊ Prof. (Dr.) Sodhi Singh Inderjeet, Professor - Public Administration, Rajiv Gandhi National Institute of Youth Development (Ministry of Youth Affairs and Sports, Govt. of India), Sriperumbudur Post, Tamil Nadu, India
❊ Prof.(Dr.) Shome Mihir Kumar, Associate Professor & Head, Dept. of Management & Humanities, N.I.T., Arunachal Pradesh, India, India
❊ Dr. Chandra Shradha, Asst. Professor Department of Public Administration University of Lucknow, Editor-in-Chief : Baudhika Bharat (Intellectual India) ISSN 2320-9844, India
❊ Prof.(Dr.) Madhurima Lal, Professor D.Litt. (Applied Economics), D.Litt. (Business Administration) PROFESSOR IN APPLIED ECONOMICS FACULTY OF COMMERCE UNIVERSITY OF LUCKNOW Founder and Editor - Journal of Applied Economics Award for Academic Excellence, U.S.A. Recipient of ISTD Book Awards WOMAN'S ACHIEVER AWARD FOR ACADEMICS, LMA – 2012 WOMAN'S ACHIEVER AWARD, HT -2012 BEST PAPER PRESENTATION AWARD, CALIFORNIA, USA, 2010 Most highly qualified person of India as recorded in Limca Book of World Records in 2008, India
❊ Prof.(Dr.) Sharma B.C., Professor - The Business School, University of Jammu, Jammu India. Qualification: MBA, MA(Statistics), Ph.D. Specialization: Finance, Quantitative Techniques, India
❊ Prof.(Dr.) Zaidi Iraq Raza, Professor and Head Department of Persian Jamia Millia Islamia New Delhi- 110025 India, India
❊ Prof.(Dr.) Hasan S.A., Professor Department of Persian & Central Asian Studies Jawaharlal Nehru University New Delhi-India Member - Adabiyyate- Irfani va Asture Shanakhti (Journal), India
❊ Prof.(Dr.) Shah Dipika B., Editor-in-chief MDEGQ ISSN 2250 - 3048 Professor Veer Narmad South Gujarat University, Surat,Gujrat, India
❊ Dr. Mishra Kumar Pabitra, Associate Professor & COC Centre for Economic Studies Central University of Punjab Mansa Road, Bathinda Punjab India, India
❊ Prof.(Dr.) Shekhar Chander, Professor Department of Persian, Arts Faculty, University of Delhi, Delhi-110007, India
❊ Reinhard Monette Bebow, Historian/Independent Scholar/Freelance Writer/Author/Editor Former Moderator : Green Bay Reading Writers Guild Former Editor: Manitowoc Civil War Round Table Newsletter Director : North American Copper Artefact Trade Project Former curator of the Oconto Copper Burial museum Newsletter Editor The Archaic Copper Newsletter The Manitowoc County Civil War Round Table, United States
❊ Dr. Hazarika Biman, Associate Professor and Head - History , Dhing College, Nagaon,Gauhati University, Gauhati Assam . Member and Reviewer Journal of Gauhati Research Scholars Association ISSN 2250-0456, India
❊ डॉ. आभा रानी, Head Dept. of Hindi S.S.M.C. Ranchi University Ranchi समकालीन हिन्दी साहित्यकार, India
❊ Dr. Choudhary Arbind Kumar, Head and Associate Prof in English Rangachahi College,Majuli,Assam,India (Dibrugarh University) Renowned Poet Honorary Member of I.W.A.A,USA Life Time Achievement Award,2009 by I.P.A,Chennai, India
❊ Dr. Vaishali Saxena, Assistant Professor Department of Public Administration University of Lucknow, Lucknow-226007,India Contact No. 0522 – 2780211, 941500709 Email: vaishaliguptalu@gmail.com, India
Guest Editors and Reviewers
❊ Dr. Ahmed Rezina, Assistant Professor, Zoology department of Cotton College,Guwahati, Assam, India
❊ Prof. (Dr.) Hadaegh Bahee, Associate professor, Shiraz university, Iran, Islamic Republic of
❊ Prof. Dr. Jancheva Ljubica, Institute of National History, Skopje, Macedonia, the former Yugoslav Republic of
❊ Prof. Dr. Kitevski Marko, Professor at University Ss. Cyril and Methodius University in Skopje, R. Macedonia, Institute of Macedonian literature, Macedonia, the former Yugoslav Republic of
Vol. 4 no. 3 (2016): special issue - September- Referees/Expert reviewers
❊ Tetiana Fesenko, Associate professor Department of Management and Project Management. Odesa State Academy of Civil Engineering and Architecture Odesa, Ukraine
❊ Prof. Dubey A. R., Skyline University College, Sharjah, United Arab Emirates
❊ Prof. Ramesh K. Arora, Chairman, Management Development Academy Jaipur Former Professor and Dean of Public Administration, University of Rajasthan., India
❊ Prof.(Dr.) Shah Dipika B., Editor-in-chief MDEGQ ISSN 2250 - 3048 Professor Veer Narmad South Gujarat University, Surat,Gujrat, India
❊ Prof. Bhatt Nityesh, Professor (Information Management Area) and Chairperson of MDPs at Institute of Management, Nirma University, Ahmedabad, India
Expert Book Reviewers
❊ Mr Peters Ronald C., President The Author's Club blog, United States
Other Executive Editors:

❊ Dr. Jainendra Kumar Verma, Central University of Punjab, India
❊ Dr. Nimisha Beri, Associate Professor Dept. of Education Lovely Professional University, India
❊ Dr. Shah Akbar Ali, Asst.Professor-Dept. of Persian University of Delhi, India
❊ Dr. Alavi Zunnoorain Haider,Asst.Professor-Dept. of Persian Mumtaz P.G.College University of Lucknow Editor-in-Chief: TASFIAH ISSN 2347-7938 (Print) International Journal : Urdu Published By Kutub Khana-e- Anwariya Takiya sharif kakori Lucknow, India
❊ Dr. Raza Masoom, Mumtazul Afazil at Jamia Nazmia, PHD in Persian from University of Lucknow, Iran, Islamic Republic of
❊ Zvirevo Chisadza, Pan African University Institute of Water and Energy Sciences (PAUWES), Zimbabwe